About Joe's Coffee & CBD health Cafe
"Joe's Coffee & CBD Health Cafe Offering organic coffees and teas from around the world. Roasted & Brewed fresh within 20 days, for the maximum drinking experience. All locally sourced here in Michigan, Prepared especially for you by our Certified Baristas. Joe's CBD Coffee offers Espresso, Latte, Cappuccino,
Tea, Nitro Brew on Tap Desserts, Pastries, Donuts, Bagels, Breakfast Sandwiches, Wraps, Smoothies,
Health Drinks, and CBD Health products. CBD IS NOT IN BEVERAGES it is an optional health product.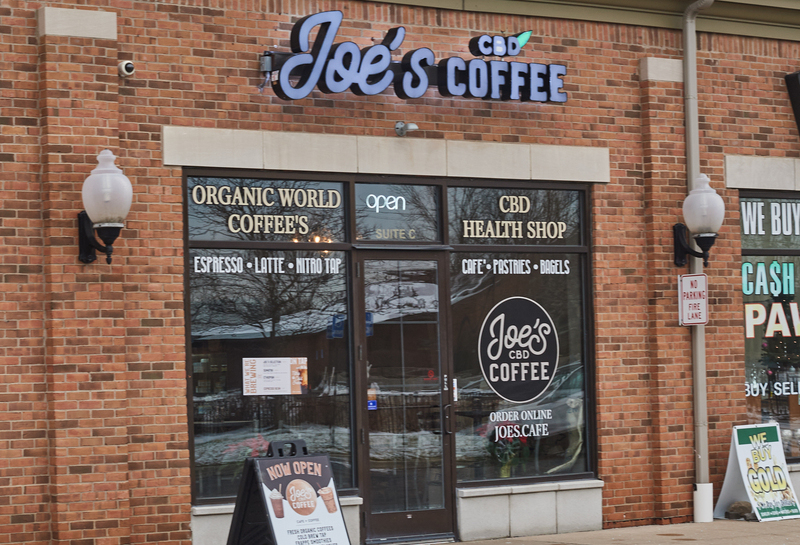 I have literally been here 3x in one week lol they have the best frappes and the employees are so nice and welcoming! I asked if they had more locations and unfortunately they don't at this time, but they plan to in the future. Starbucks who??? I like this place better and I'm not even a "coffee person" like that. Check them out!
The coffee is fantastic! I usually have them add CBD to it! They sell CBD also if you have a muscle pull or body ache! It works really well. Very friendly help. Highly recommend!
Joe's has the best coffee in the area and a variety of latte flavors. Joe, Ben and Elena are very nice and they offer excellent service.
Local coffee spot in Novi that we stopped at every weekend. Their service is friendly and their coffee is the highest quality. ☕☕ We love their whole bean too.
Amazing coffee and very friendly service! I highly recommend going to Joes CBD coffee. Also they have the best cbd products around!!!
HAVE A QUESTION ? WE'RE HERE TO HELP